UPDATE: Shit is done, v únoru jede banda českých kreténů na Swampfest a nebude to ani trochu malý. Věc vyřízená a uzavřená, kdo se chce přidat, musí po vlastní ose, sorry, ale letadlo ani kára není nafukovací. Více info pošlu v únoru.
============================================================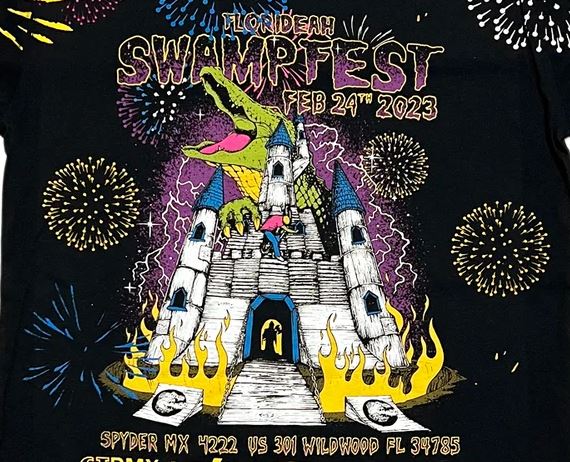 Jedeme na Swampfest 2024, který se koná ve dnech 23.-24.2.2024. Jedeme podobně jako před čtyřmi lety na otočku, ve čtvrtek tam, v neděli zpátky. Jede základ Kalbus party, možná nás nebude úplně málo. Tady základní info:
odlet z Prahy dopoledne ve čtvrtek 22.2.2024,

přílet do Orlanda kolem 18:00, imigrační a tak, můžeme být venku kolem 20:00, snad,

půjčit auto (dodávka/minibus max. pro 15 lidí) a dát hodinu cesty na Swampfest,


pátek – sobota 23.-24.2. Swampfest riot, jen doufám, že bez zranění, to tam řešit fakt nechceš,

neděle odlet domů v 19:20 z Orlanda, v Praze jsme v pondělí odpoledne.
Cenovka předběžně:
letenka 19,5 tis. Kč na osobu s kolem, bez kola cca 16 tis. Kč (tohle jsou aktuální ceny pro skupinu do pěti lidí na optimální let z Prahy s jedním přestupem, lepšího nic neseženeme a bude se to jen zhoršovat, tzn. nebude k dispozici takový let a půjde nahoru cena)

auto 1 – 2 tis. Kč na osobu dle počtu účastníků,

vstup na Swampfest 60 USD, tzn. něco kolem 1500 Kč

ESTA (vstup do USA) 21 USD

celkem tedy cca 22 tis. Kč.
V ceně není chlast, jídlo a píčoviny, co si tam pořídíte, všechno tam stojí podobně jako tady, akorát točený pívo je drahý. Sakum prásk s kolem do 30 tis. Kč na pohodu, bez kola o to méně.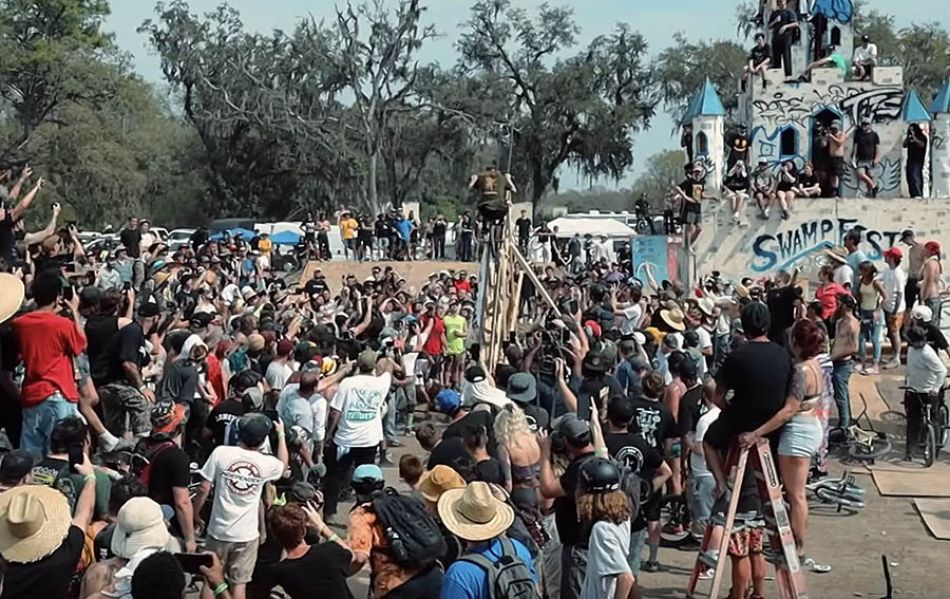 Kdo se dále přidá, ten se přidá, ať už jezdí na bmx, na sk8u nebo do hospody na pivo, tohle je jednorázová celoživotní záležitost, která už se nezopakuje. Buď do toho naskočíš nebo ne. Koho to zajímá, ať se mi ozve na mail bmx.hout(zavináč)email.cz, každopádně to zavíráme příští týden, takže času není mnoho. A kdyby někdo nevěděl, tohle video ze Skatelite z letoška se mi líbilo, stručný, ale jasný. Prostě Swampfest 🙂