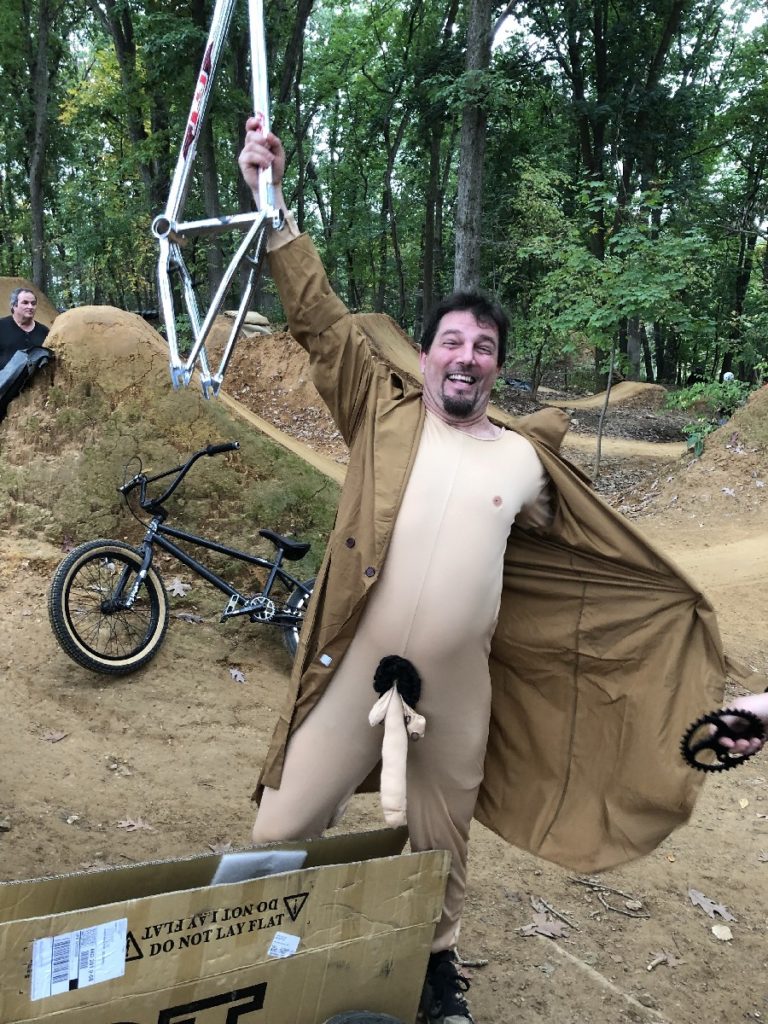 Hodně dobrých věcí se dělo v poslední době. Spíme tady, ale čekali jsme na článek na DIGu, který trval trochu déle, než se předpokládalo, snad se vám líbil. Slušná reklama a pocta pro celou českou scénu.
Teď vám tedy postupně budu servírovat co a jak, většina z vás už vidělo na CYDI, FB či jinde, ale stejně to tady pouštím pro ty, co bydlí na měsíci, jako třeba někdy já.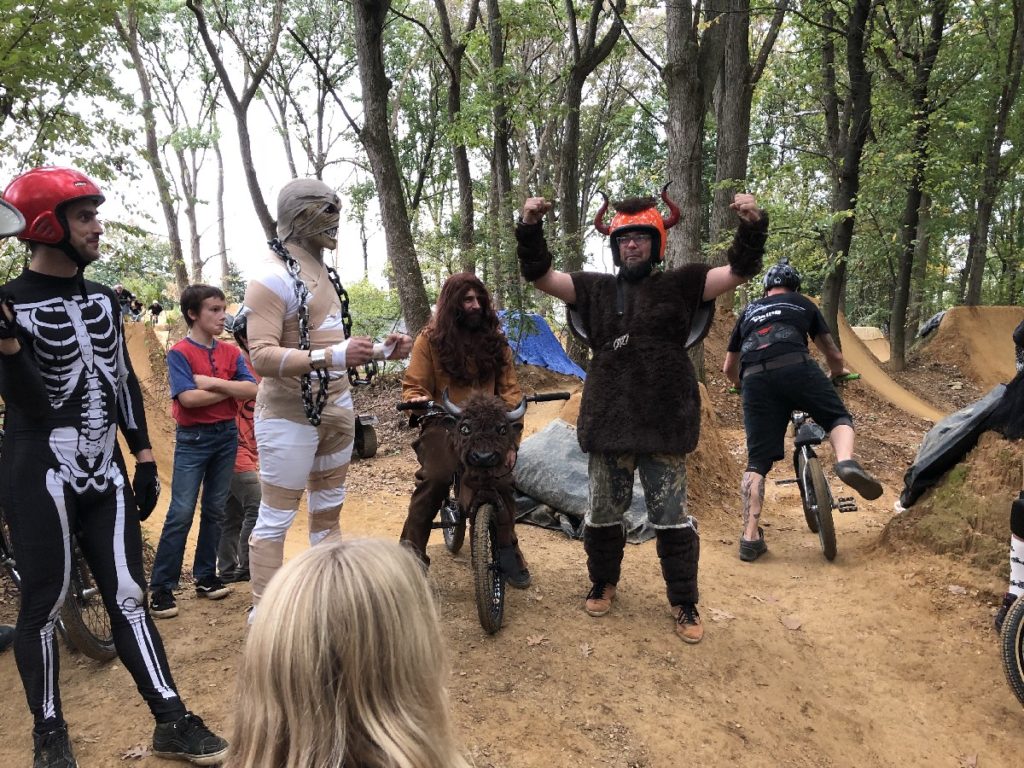 Catty Woods Halloween Jam, to je velká událost, asi ta největší trailsová na americký půdě. Baví mě masky, baví mě Fachmanův oldschool contest (Swanz trick jump contest), sakra baví mě ten level toho spotu, jak rád bych se zase někdy na něčem takovým projel. Na druhou stranu jsme s Kudrem jam na Catty zažili a víme, že je to něco jinýho než řáholecká divočina, bez piva a tak.
Tady videjko z letošního Catty Woods Halloween Jamu, tak co, kdo tohle z ČR někdy hecne? Někdo? Hecne? V současný době jediný dostatečný šílenec mě napadá Uši, ha.
Další den byl jam na Posh, kde se konal druhým rokem high air comp na proslulým Butcher Jumpu, který tam stojí snad už 20 let. Samozřejmě tohle není o tom, kdo umí nejvýš potáhnout, ale kdo nandá to před tím nejlíp, aby měl nejvíc rychlosti, přičemž to by mě zajímalo mnohem víc, protože to před tím je hodně technický, je tam hodně načutlej relativně krátkej skok a pak naskakovák do zatáčky trochu dolu, blbě se to trefuje, tady se musely dít hrozný věci. Video z high airu sem nedám protože se mi nelíbí, dávám fotku Nuttera, kterýho už loni zařízli a dali to Clintovi, letos by to zabil, jak foto dokazuje, byl nejvejš, ale zlomil si nohu těsně před začátkem, mega pech. Tady ta fotka, kdo tam nebyl, nemůže pochopit, jak je tohle nesmyslně vysoko vzhledem k proporcím toho skoku.