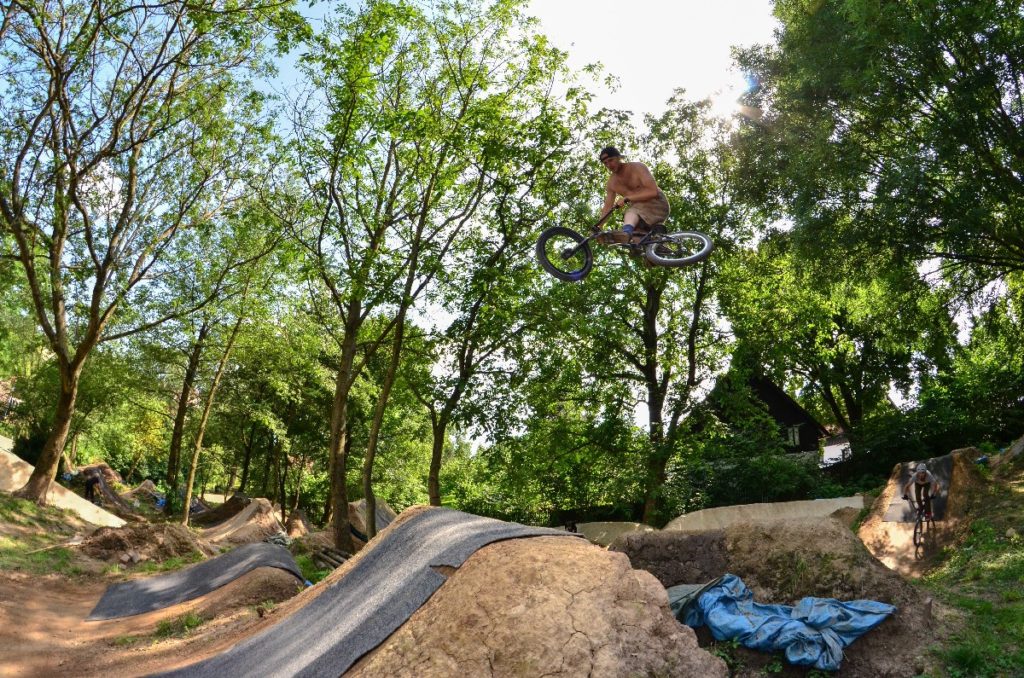 Na tento pátek a sobotu, 6.-7.7.2018, anoncovali jsme digování a beerování na Háčku a potom v lese. Nuže, na Háčku se v pátek již v dopoledních hodinách sejdeme a úpěnlivě budeme sledovat příjezd Mlaďáka, s nímž má dorazit i sud, abychom ho v zápětí mohli narazit. Následující hodiny hodláme strávit kalením sudu, šejpováním Háčka, grilováním, zevlením a nakonec.. taky ježděním. Minulý týden jsme totiž opravili klopenky, což jsou stěžejní věci k dobrýmu pojezdu na tomto spotu, tudíž pár hodin šejpingu, přeci jen jsou ty skoky přikrytý, zazimovaný a ono to docela pod tím jde. Takže pár hodin šejpingu a bude se jezdit, první letošní session na Háčku.. K tomu zadáče beer by Mlaďák a zahradní pohoda, neber to. Samozřejmě to berem, takže zůstáváme do omdlení a sucha (v sudu), spíme kde se dá a další den letíme směr les, který je i kolmo odsud kousek. Prý se v sobotu kryjem se Satanem, znovu hlásím, pokud tě tohle sere Satane, hlas to půl roku dopředu a hlas to pořádně, ne jen někde na FB. Konec. Les jede, nový Dick je nejvíc, nicméně cílem dne je Levá, která zatím chátrá zvesela. Takže poladíme Levou a zůstavší aktivisti mohou rozjet večerní session, únava i euforie jistě bude, ale LES je les, stojí za to. Takže závěr, budeme se mít dobře, šejpovat, pivo pít, zevlit a jezdit, H-trails a LES.
Pátek – Sobota 6.-7.7.2018, H-trails & L.E.S., od rána do večera, sponsored by Mlaďák.
A tady jedna ochutnávka, Dick lajna, Dudo je stejně nejvíc, když chce.
87 Likes, 2 Comments – Dušan Antalík (@dusanantalik) on Instagram: "One footed flattie #woods #bmx #trails #ride L.E.S Trails 📹@tos.posrals"