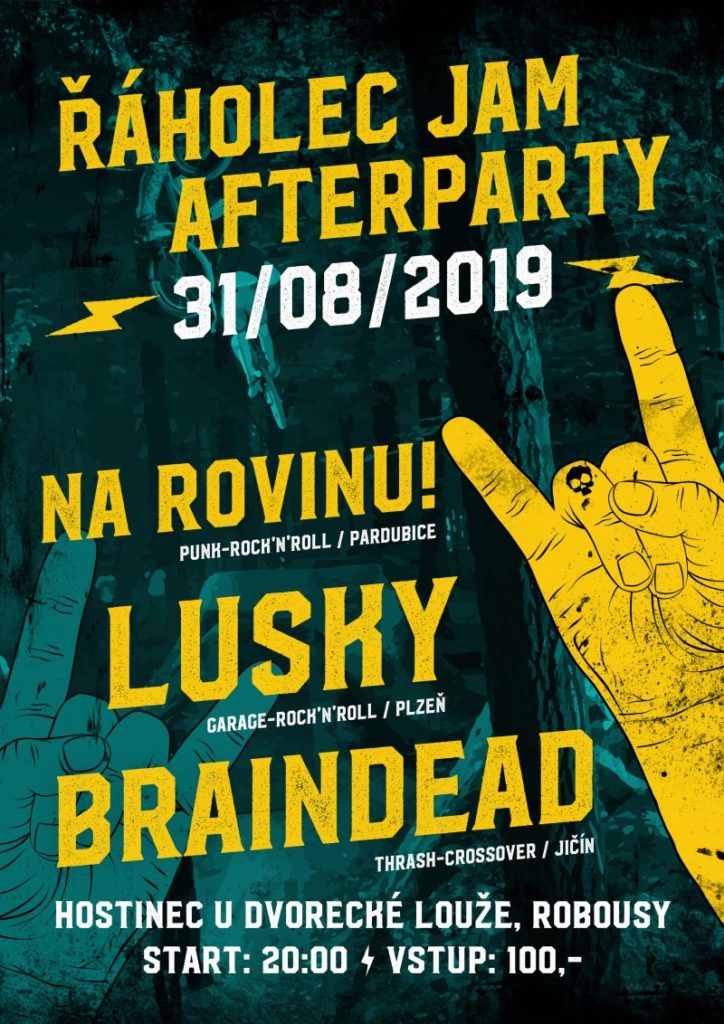 Update: Místo N.V.Ú zahraje punkrocková formace z Pardubic s názvem Na Rovinu! Místy punk místy rock okořeněný harmonikou, trochu to připomíná Duklu Vozovnu a slušně to šlape. Uvidíme se zítra.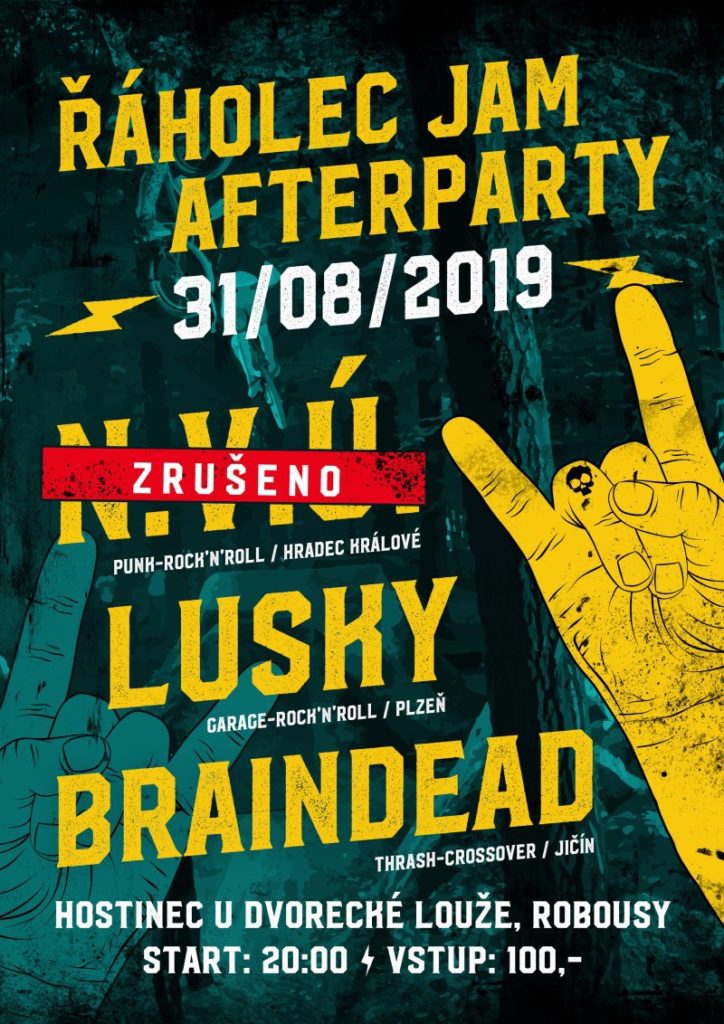 Bohužel musíme oznámit zrušení sobotního vystoupení kapely N.V.Ú na afterparty, kapela se omluvila kvůli zdravotním komplikacím zpěváka a frontmana Štěpána Málka. Mluvil jsem s ním osobně, borec je z toho stejně nešťastný jako my. Shit happens, neuděláme nic. V tuto chvíli usilovně hledáme alternativu, buď se to povede nebo ne. Koneckonců, jak správně pronesl Holmes na fuckbooku, na Řáholec nejdu kvůli kapelám, ale kvůli Řáholci.
Řáholec Jam 2019, už dnes.