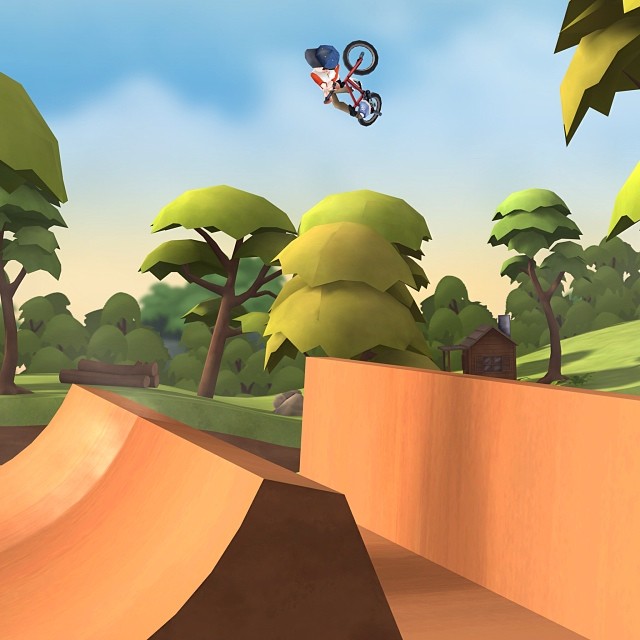 Fenoménem poslední doby je zcela jistě hra na smartphony – PUMPED BMX 2. A protože je zima a ježdění na opravdovým kole a opravdový hlíně máme všichni po málu nebo vůbec, napadlo mě uspořádat contest v Pumped BMX 2.
Bude to contest v opravdovým slova smyslu, kterýho se můžeš účastnit z pohodlí svýho domova, ale i tak půjde o férovej závod s porotou, diváky a do finále se budeš muset prodrat přes nejednoduchou kvalifikaci. Pokud se chceš do závodu registrovat, stačí jediný. Nahrát na youtube, nebo kamkoliv svojí kvalifikační jízdu se jménem nebo nickem v názvu videa. Pojede se na předepsaný mapě a hodnotit bude odborná porota složená z pravověrných trailsařů, výsledky můžou ale do jistý míry ovlivnit i diváci. První tři vyhrajou tričko LES!
Do finále postupuje 8 nejlepších jízd. 
Mapa pro kvalifikaci: AM – CLASSIC
Odkaz s videem posílejte nejpozději do pátku 6.února jako komentář pod tento článek! Hodnotit se bude pouze jedno video od jednoho uživatele!
Hodnotí se: 1.Styl, 2. Reálnost provedených triků (s triple frontflipama běž do Nitro circusu a ne sem.), 3. Plynulost jízdy, 4. Kreativita
Tříčlená porota (složení bude doplněno ASAP) bude hodnotit škálou bodů 1-10 , diváci mohou ovlivnit pořadí komentem pod videem s udělením bodů ovšem pouze ve škále 1-3.
Jsem fakt zvědavej co z tohohle vyleze a jestli se to chytne :-D. Případný mouchy se doladí v průběhu soutěžě.