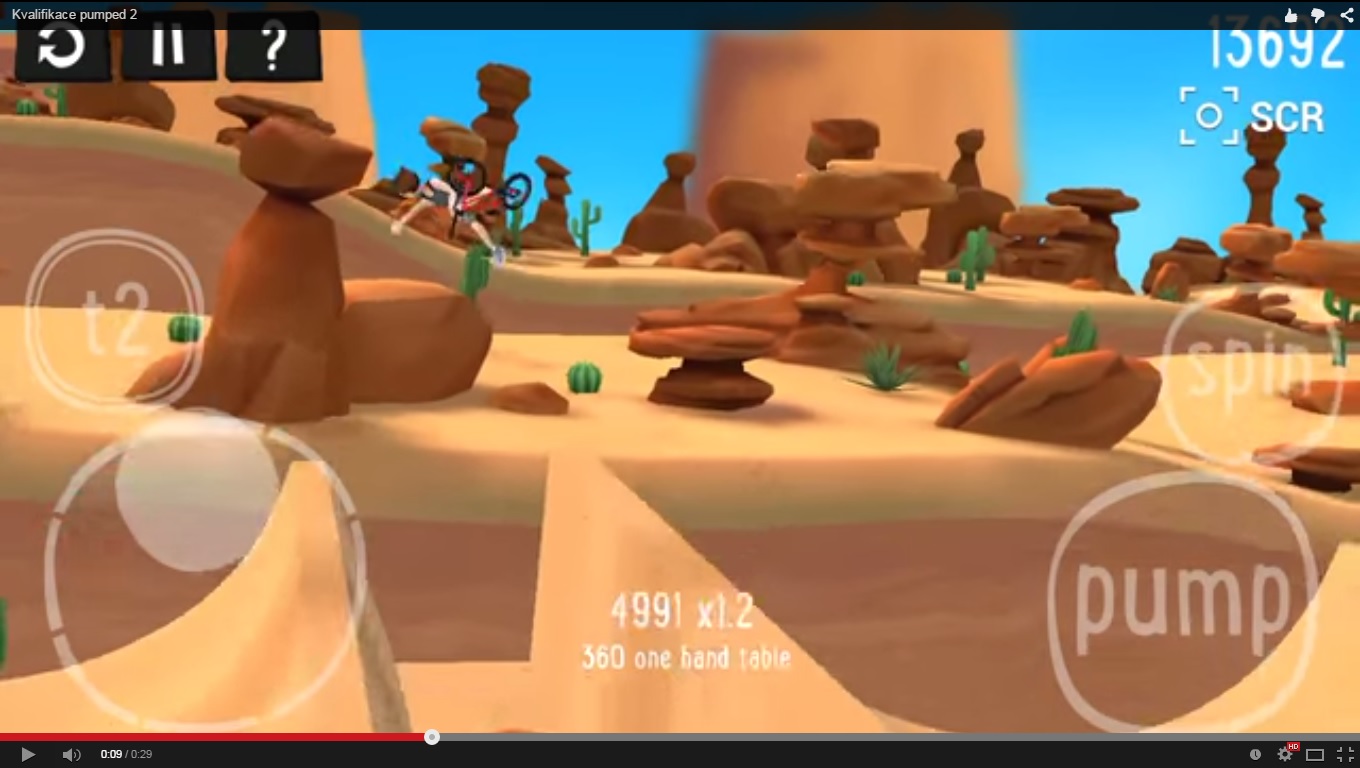 Pozdě, ale přece. Trochu se mi to s updatem z mnoha důvodů včetně vlastní vyzevlenosti protáhlo, za což se zúčastněným omlouvám.  Trochu mě demotivovala nevalná účast kvalifikace, ale bylo by nefér znehodnotit snahu všech účastníků a zapéct to úplně.
První jízdu nasadil Holmes, který  vsadil na náročný kombinace triků a nasadil tak laťku celkem vysoko, alespoň co se triků týká. Další přihlášený Milan vsadil na to, že v jednoduchosti je krása. Čachovická parta podpořila svou účastí tuto soutěž velice a všechny jízdy mají hodně co do sebe. Adamova na chlup přesná 720 na stepdownu není zrovna málo a Mráz v podstatě přesunul a rozvinul svoje skutečný ježdění do virtuální reality, takže kombo do komba všude a na všem. To by bylo aby se provokativně nezúčastnil sám mistr Dwayne. Dopady mu občas utíkají, ale rve to vysoko a v nosedivu. Na poslední chvíli mi ještě zaslal jízdu Onýs, abych mu jí nahodil na YT. Je vidět, že Onýs není až takový Pumped BMX maniak a radší místo toho dál hobluje trailsy v okolí Barcelony.
Výsledky kvaldy jsou níže, nicméně do finále postupuje všech 7 zúčastněných a jako divokou kartu bude moct případně využít ten, kdo se z jakýchkoliv důvodů nemohl kvaldy zúčastnit.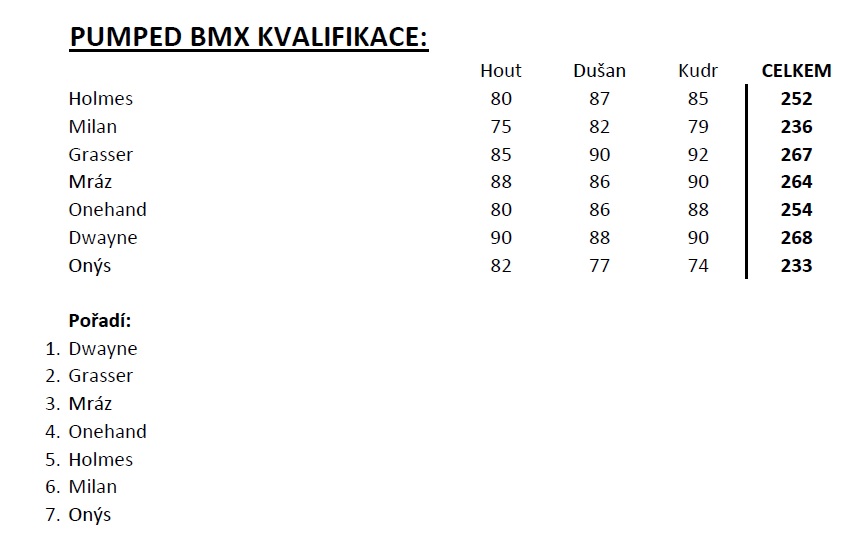 Mapa pro finále je TROPIC THUNDER! 
Jízdy posílejte do 15.března!