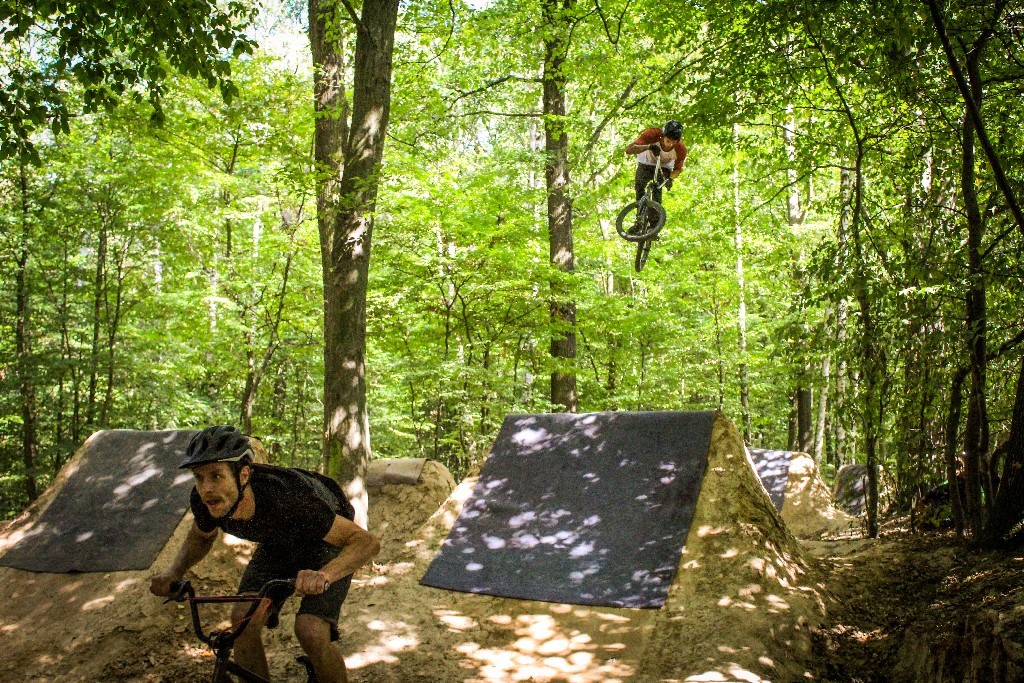 Řáholec Jam galerka od Radka Jedličky z Joint Point Production. Radek víc točil, než fotil, těšte se na videjko, ale ani tahle obsáhlá galerka jistě neurazí. Pro další úhel pohledu a parádní fotky klikejte tady na TBB, kde je report od Onýse a foto od Milana Tykala aka Emeta, hodně dobrá práce.
Ještě jednou díky všem, co přijeli, za super jam, bylo to nejvíc. A pak díky všem, co pomohli, bez vás by to nešlo: Holmes, Pívo, celá lesní crew místní i přespolní, moravský flotile velký díky za úklid lesa, Mlaďákovi že šejpnul rádius, Radkovi Jedličkovi za fotky a video, Davidovi Vondráčkovi za hospodu, Romanovi za centrálu, Fishovi za flyer, Frenkovi za report, Onýsovi za dovezení věcí, podporovatelům za podporu – Vans, TBB a Saša, Jägermeister, Red Bull a zbytky od Ferdy. To je lidí a to jsem určitě na spoustu zapomněl. Za rok zase, díky čau.
Galerka po kliku, je to rozsáhlý, na popisky nemám sílu. Kdo byl, ví, kdo nebyl, stejně nepochopí.