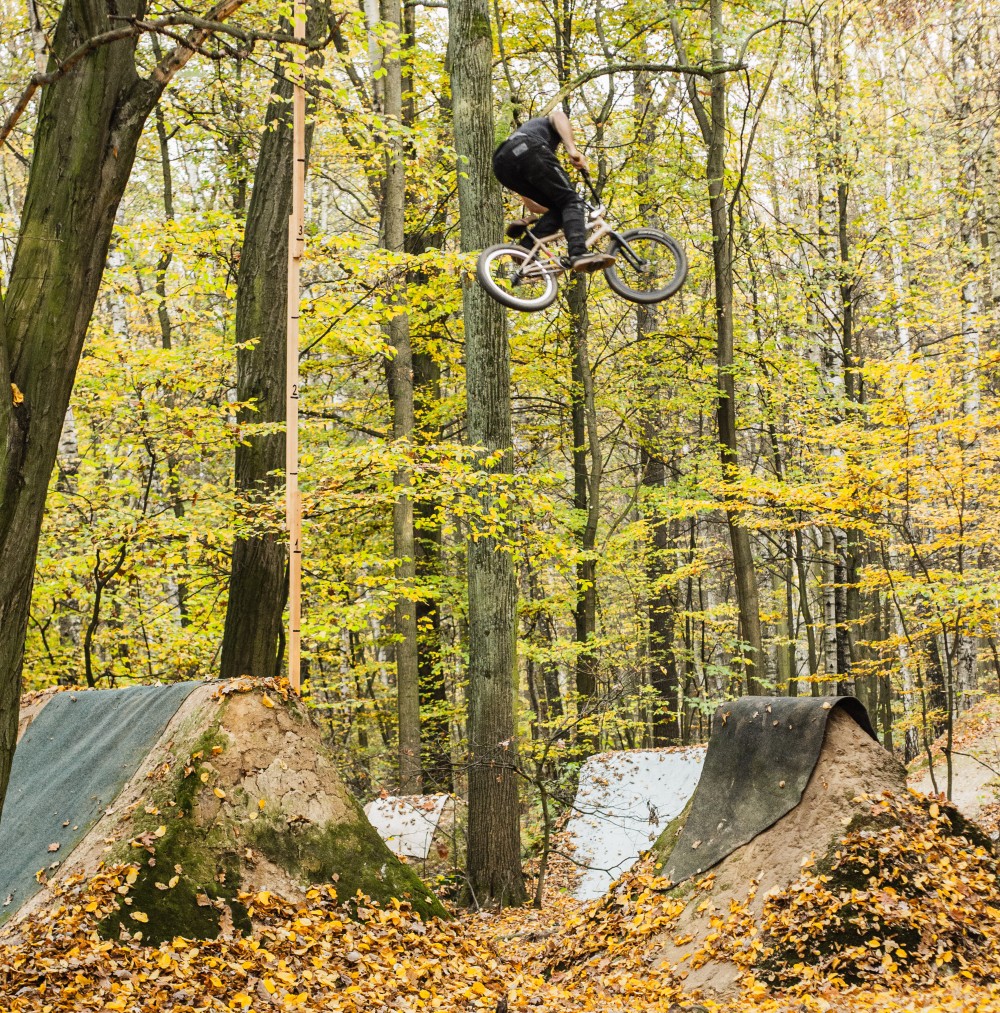 Na uplynulou neděli jsme na instagramu vyhlásili poslední letošní velkou lesní session. Počasí ideální, teplo, les jede nejlíp za celý rok, v lese sněží zlatý listí, který mezitím trochu zhnědlo. Dali jsme si tedy poslední letošní velkou session, sešlo se nás nemálo a bylo to sakra dobrý. Škoda jen, že se ten den ještě s novým časem tolik zkracuje, jezdil bych až do večera, kdyby to jen šlo.
Kdysi jsme měli dvorního fotografa Berna a fotky z lesa byly. Potom se Bernovi rozbil foťák a nakonec zmizel z lesa nadobro a fotek bylo málo. Občas něco Radek Jedlička, občas něco Zdenda TV, ale nebyl nikdo, kdo by mapoval pravidelný session a z toho potom vznikají ty pravý perly. No a najednou má foťák Dušan a Zdenda je v lese taky docela často a z toho mám radost. Přeci jen je to dobrý mít pár fotek, který si člověk může po nějaký době prolistovat a na telefon toho v lese moc nevyfotíš.
Dost už tedy řečí, klikejte dále, uvnitř popsaná lesní galerka z (doufám že ještě ne) poslední letošní session. Fotil Dušan a Zdenda, rozdíl v technice je přeci jen patrný, přesto velký díky oboum.