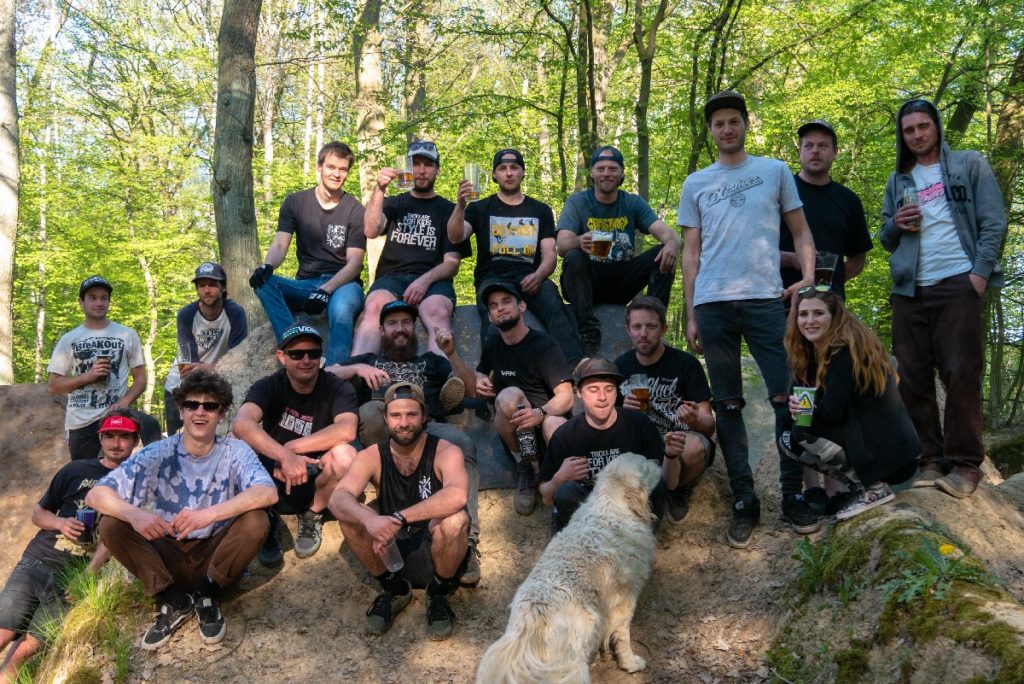 Co se děje celou zimu, že se nic neděje? Zažívám největší tvůrčí krizi od počátku, co začalo bmx-jicin.com a jakkoliv to zní neuvěřitelně, letos to bude 20 let. Strašně máloco mi přijde zajímavý, málo se toho děje, zkrátka žádná inspirace. Noha se dává do kupy pomalu, dle rozsahu zranění však prý obvykle, žádné komplikace, spíše naopak, vše vypadá optimisticky. Nicméně stále zdaleka neskáču přes kaluže, bez berlí chodím krátce a není to nic moc, na kole jsem se projel jednou a i blbý bunnyhop je ještě daleko. V lese nikdo nebyl celou zimu, tedy kromě tradičního vánočního digu, nedělo se lautr nic, myslím, že to je snad první zima vůbec, kdy se nedělo opravdu nic. Minulý víkend jsme tam byli s Matesem poprvé, vyhrnuli listí na Baby lajně a Emu, Frenk píchnul s kouskem Dicka, dali jsme si buřta a šli dolu na pivko na Mácháč, dobře nám bylo.
No a v této souvislosti už z trochu pozitivnější vlny. Noha se lepší, takže jsme se s Matesem dohodli a zase začneme dávat neděle, pomalu to chystat na sezonu, ať už bude jakákoliv. Sezona v lese obvykle začíná Vítáním jara, který uděláme i letos. A pro mě bude mít vůbec speciální nádech, jelikož se mi to zase jednou zakulatilo. Slavili jsme v lese mých 25, to nám bylo hej, mých 30, to nám bylo taky hej a letos padne 40, pořád nám je hej. Bude pivko, bude veselo, bude všechno a když bude teplo, třeba pojede i ta Baby lajna.
Vítání jara a Houtovejch 40, sobota 23.4.2022 v Lese, uvidíme se.