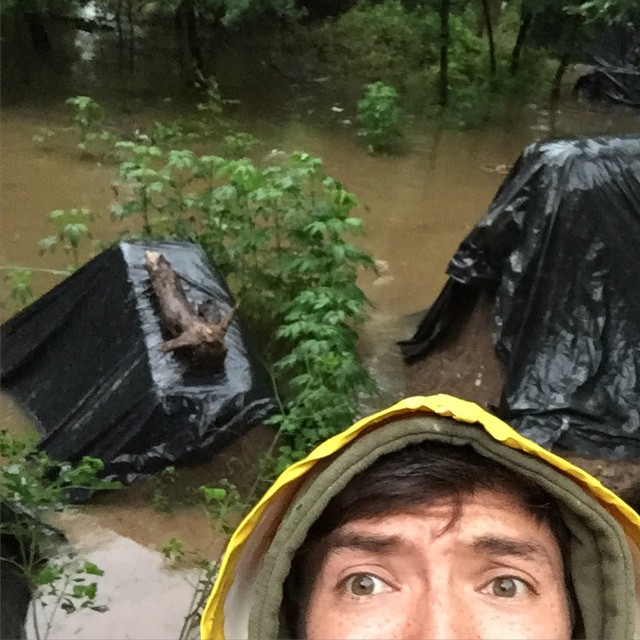 Název Coppolova filmu, bylo první co mě napadlo, když jsem viděl tuhle fotku. Tohle je prostě apokalypsa. Texas zasáhly v posledních týdnech šílený deště a nevyhnuly se ani mece freestyle bmx Austinu. Stovky ulic jsou kompletně pod vodou, schytaly to i lokální parky a trailsy.
   Skatepark v centru Austinu House Park je úplně zatopený, vidět je jenom zábradlí kolem parku. Pod vodou jsou snad všechny lokální spoty od Eastside, přes kultovní 9th street až po míň známý Tejano a Graveyard trails. Zatím jsem neslyšel žádný zprávy z Hush, ale soudě podle loňské galerky mají na jednom místě vykopanou obrovskou vanu, takže to bude taky slušný koupaliště. Deště zároveň zastavily i přípravu dirtů na X Games, které měly proběhnout už příští víkend. Oficiálně se zatím neruší, ale vzhledem k tomu jak to teď v Austinu vypadá, je minimálně posun data dost pravděpodobný.
   Přidávám pár fotek a videí z Instagramu. Tohle je fakt síla, na devátý jsou vidět jen hrany dopadů,  na Eastside jsou skoro pod vodou i obrovský odpaly lajny Speedball, plachty se zařezávaj do rozpadlých dopadů a spousta skoků je úplně v troskách.
  Zničení všech spotů ve městě během pár dní je pro místní scénu katastrofa. Dát to všechno dohromady bude stát spoustu úsilí. Snad se z toho Austin otřepe a místní spoty pojedou jako předtím.
Devátá v Austinu komplet pod vodou.
Eastside. Screwed.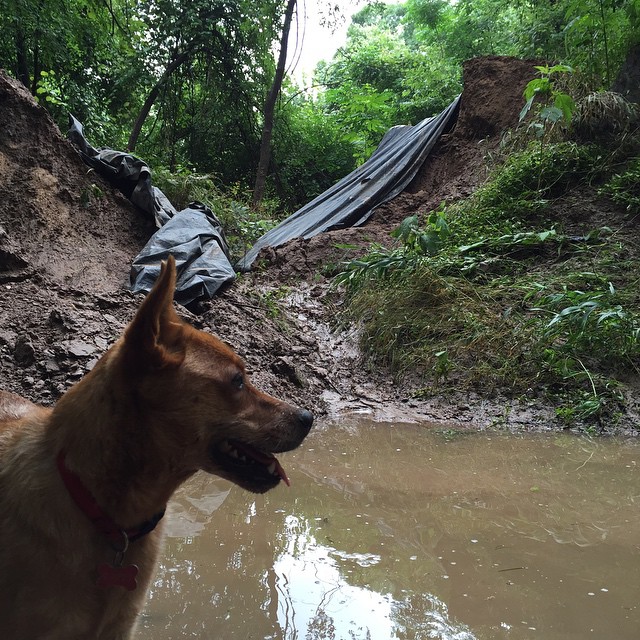 Trosky skoků a pan pes.