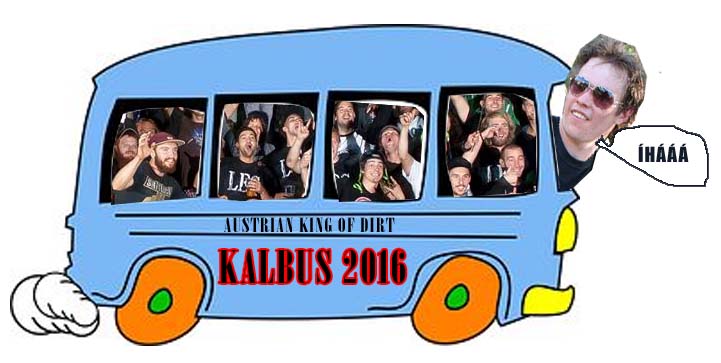 Pozor, změna! Bus vyráží z JC, nástupiště v Praze bude v 16:00 na Černým Mostě u hlavní silnice vedle metra, dá se tam chvíli stát. Kdybychom měli zpoždění, počkejte na nás, přijedem. Důvodem jsou technické problémy a nutná změna stroje, pojedeme ve velkým štýlu. Zároveň upozornění, vemte si na stav nouze stany, v buse se spát nebude. Prosím o rozhlášení všem na FB a vůbec všude, aby někdo nečekal kde nemá, díky.

Pátek už za chvíli, těším se nejvíc.
================================================================
Nějaké doplňující info pro účastníky Kalbusu. Sraz v pátek 1.7. v 16:00 na metru Opatov, respektive na parkovišti za metrem, viz. obrázek. Tady se nalodíme. Cenovka 850 Kč all inclusive, je v tom cesta, beer a veselá společnost. Platí se při vstupu do autobusu bez výjimky, nezaplatíš nejedeš, jasný jako facka a snad srozumitelný, nechci z nikoho dodatečně cokoliv tahat. K tomu beeru, bereme 5 sudů a chlazení, vem si pulitr a budeš v pohodě. Někdo vypije víc někdo míň, každýho boj a počítat to nebudem, rozpočítáváme solidárně na všechny, jsme na jedný lodi, no ne? Je to 240 km, takže takový 4 hoďky při pátku nám to určitě zabere, v pátek už tedy jen seznamovací večírek, v sobotu pak hlavní program s večerním tralala, návrat neděle odpoledne, až se sebereme. Spaní každý řeší po svým, v autobuse s tím spíš nepočítejte, Příba z toho není nadšený. Takže stany, spacáky, klasika. Více asi nic, nezapomeňte ten pulitr, dobrá věc je židlička, vždyť to znáte. Bus je plný, 32 kousků, ještě čekám na pár potvrzení, bude to hodně veselý. Kdyby cokoliv, ptejte se v diskuzi nebo u mě na mailu, uvidíme se v pátek. Sakra už se nemůžu dočkat na Příbovo nástupní íííhhááá.