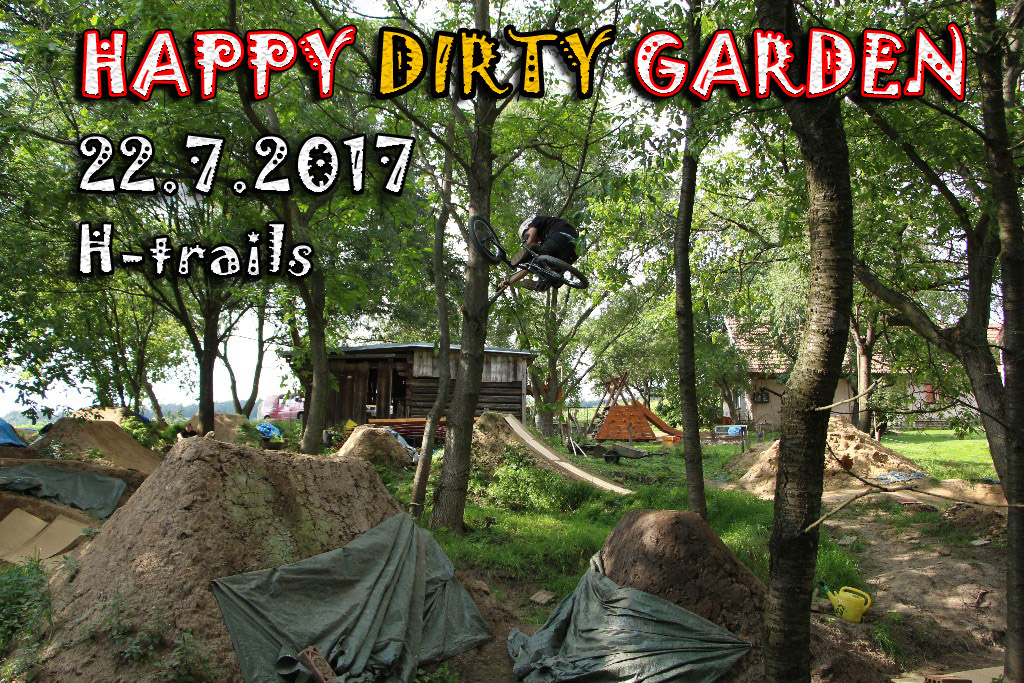 Happy Dirty Garden, už jen necelý dva týdny nás dělí od této zahradní oslavy trailsů a Kudrových pěti let. Lajna obstojně jede, ještě poladíme poslední skok, ale na tom to nestojí. Baví nás to dost, ty betonový klopenky, ta členitost, jedním slovem: povedlo se to. Jaké další info pro vás? Sejdeme se už v pátek, rozbalíme stanový město, narazíme sud, pojezdíme, pogrilujem pokecáme, ať na to máme dost času a pohody. V sobotu potom od rána klasika, jezdíme, veselíme se, pívo pijem, hudba nám k tomu bude hrát, luxus burgery za lidovku budou, zkrátka všechno, co je potřeba. Je vymyšlena jedna vložená nejezdící soutěž, aby byla zábava, myslím, že to nebude málo. Večer potom chvíle klidu a odpočinku, kterou nám zpestří Tomáš J. Holý, hodně zajímavý týpek, který si dává na akustickou kytaru hodně dobrý věci svým osobitým způsobem. Po něm přijde na řadu jeden z hostů a to nikdo menší než Ondra Šléz se svou kapelou The Black Box, na tohle se hodně těším. Na závěr veselice vystoupí charismatická Maggie se svojí partou Marshmallonů (jinak Maggie's Marshmallows), věřím, že tohle bude důstojné zakončení dne. S sebou kola, stany a dobrou náladu, jídlo bude, pití taky, budem se mít dobře. Adresa je Lháň 14, auta parkujte rozumně podél cesty tak, aby se dalo projet, svůj bordel si zase odvezte a nechovejte se jako hovada, jsme na samotě u lesa.
Více nic, díky čau, Happy Dirty Garden, 22.7.2017, podporuje Hout a Kudr.
A tady ochutnávka z lajny, ať máte představu.