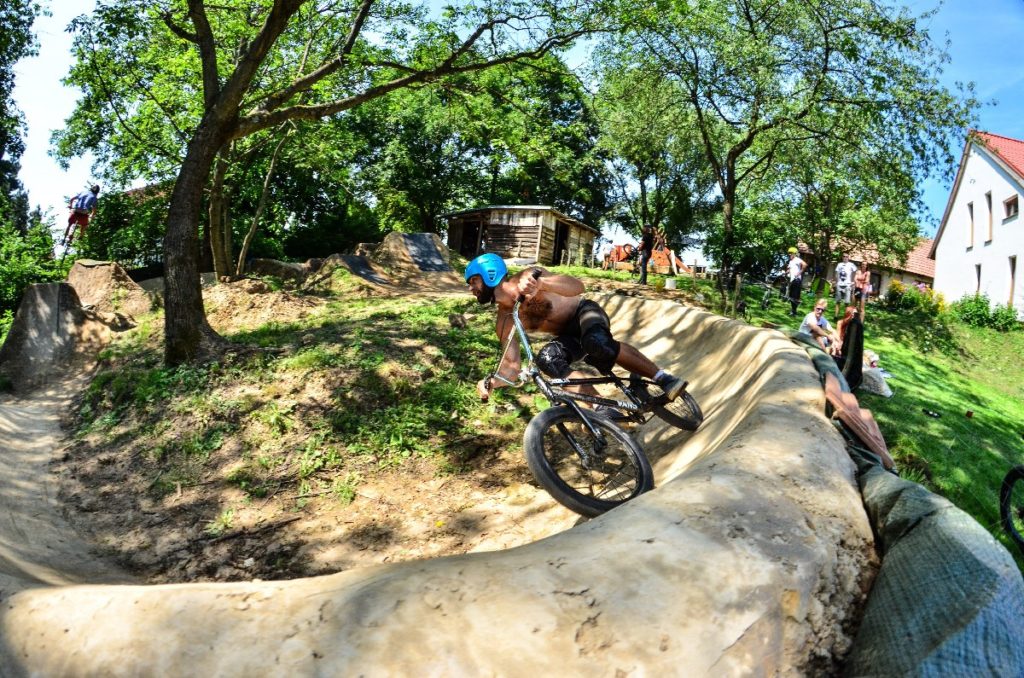 Asi jste si všimli, že ohledně H-trails letos mlčíme. Není se čemu divit, po loňském nadšení jsme veškeré úsilí nasměrovali zpátky do lesa. H-trails vesele zarůstá a neděje se nic. Někdy možná už před měsícem a půl jsem dal do kupy první tři skoky a to bylo vše, jelikož času je málo a bez podpory party to dávat do kupy nemá význam. Došel bych dolu a nahoře bych mohl zase začít. Nicméně byla by škoda, kdyby to zůstalo ležet celou sezónu a hlavně se bojím, že další rok by to bylo o to horší to dávat do kupy, z relativně pořád stojících skoků by už mohly být jen popadaný hromady. A to nechceš. Tudíž jsme to hecnuli, vymysleli a naplánovali, v pátek 6.7. je svátek a tak se sejdeme na Houtovu a dáme tomu co proto. Budeme digovat, pít pivo, grilovat a celkově užívat léta, večer se domů rozhodně nejede. Sponzoruje Mlaďák sudem píva za návrat jeho kola, to se počítá, takže bude co pít a dobře nám bude. Když se zadaří, možná se i večer chvíli svezeme, kdo ví, uvidíme.
A protože LES je na tom z půlky podobně a čas letí (směrem k Řáholci), budeme v pospolité veselé náladě, další den se přemísťujeme do lesa a v rámci výklusu se vrhneme na to, co jsme zatím zanedbali. A to je Levá, která se vesele rozpadá a navíc na ní není rozjezd, který se shodil.
Takže, zapsat do kalendáře: Dig & Beer, H-trails & L.E.S., Pátek – Sobota 6.-7.7.2018, lopaty, kola a půlitry (pro Moravský bratry eventuelně krígly) s sebou. Sponsored by Mlaďák.