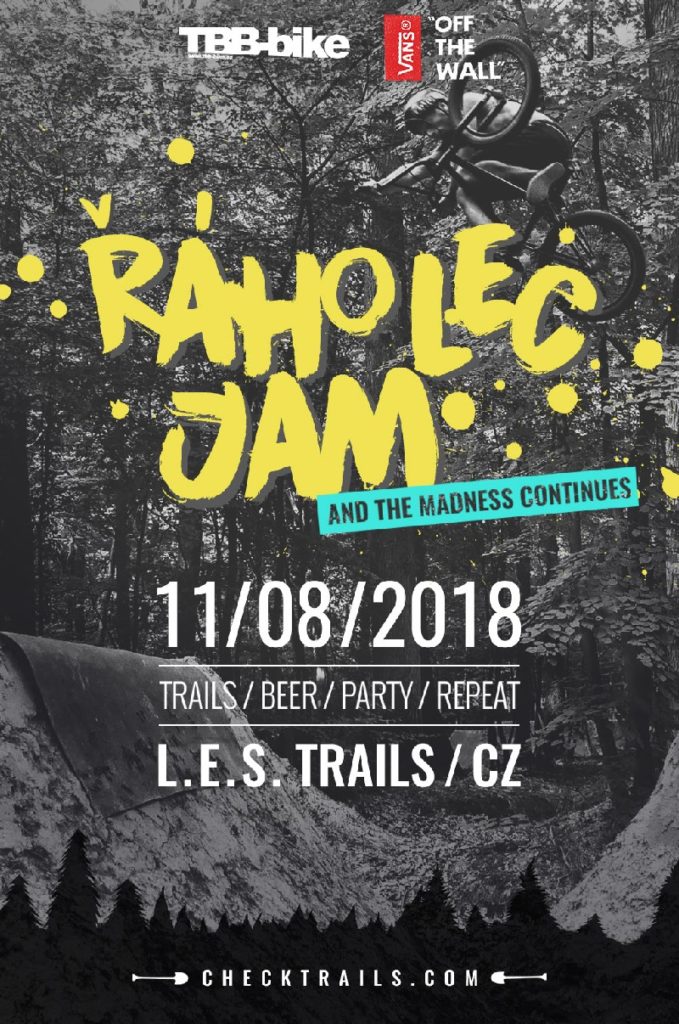 Řáholec Jam 2018, už jen dva týdny nám chybí do další lesní slavnosti. Původně jsme to chtěli zjednodušit a trochu i vyzevlit, ale byla by to asi škoda, protože nás to baví tak, jak to je. Tak proč to měnit. Skalní sejdou se již v pátek a pojezdí, jako vždycky, večer návštěva jičínských lokálů a lehký beer, každýmu dle gusta. Sobota řáholecká klasika, jezdíme, pivo pijeme, soutěžíme, dobře se máme.
Aby nás les zase bavil, máme novou lajnu a ne tak ledajakou. Troufám si říci, že se nám z první povedlo postavit nejlepší lajnu, co kdy v lese vznikla. Je to Dick, je to zajímavý, dlouhý a totálně effortless (sorry, český slovo snad není), což je na tom to nejlepší. Člověk se prostě jen veze a ono to jede, krása. Těšte se na to. A potom taky soutěže, budou a vrátíme se zpátky v čase k některým, který už dlouho nebyly a všechny nás bavily. Těšte se taky.
Večer přesun dolu do hospy a mejdan do plných, taky klasika. K poslechu a tanci dáváme opět pestrou sestavu, která vás nenechá v klidu. Hradecký poctivý punk rock od kapely Čert ví, už dlouho něco takového nehrálo na řáholci a myslím, že tohle by mohl být vydařený návrat správný český punkový halekačky, která baví. Jičínský štýlo prezentuje mladá kapela Two eggs one bigger, zajímavá alternativní věc k poslechu i tanci, ve které účinkuje také náš bývalý člen slovutný Bern. Dotřetice, není bizár jako bizár a tohle je zatraceně dobrý bizár, Daddy-O, doporučuji nenechat si ujít. Více říkat k mejdanu nebudu, většina z vás už tohle stejně okusila, kdo ne, jen těžko lze popsat. Těším se na Jendu, co vy?
Řáholec Jam 2018, sobota 11.8.2018, L.E.S. trails, podporuje TBB a Vans.