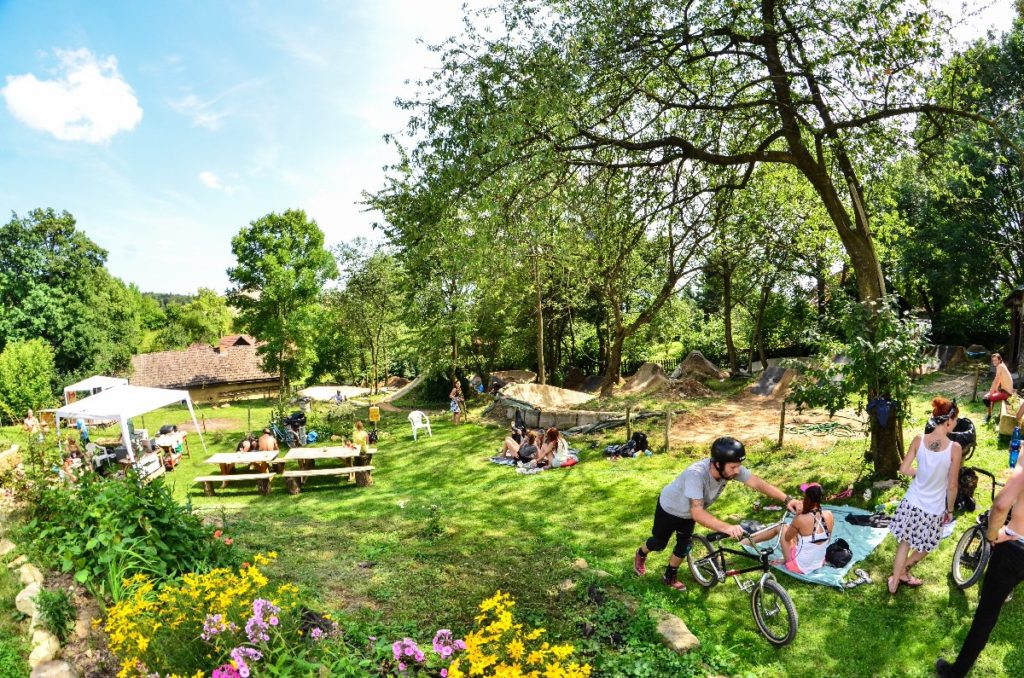 Tak jo, protože zahrada je dobrá, Řáholec je uprostřed léta a protože nás to baví, sejdeme se letos ještě jednou, zřejmě naposled. 22.9.2018 si dáme u Houta na zahradě poslední letošní setkání s názvem End of Season, ať už to konec bude nebo ne. Pojezdíme, pívo si dáme, pogrilujeme, pokecáme, možná i nějaký koncert, možná nějakou promítačku.. Kdo byl loni na Happy Dirty Garden, ví, že tady panuje pohoda a zajezdí si každý. Skalní hrajou, to je jasný, neskalní jsou zváni, ať přijdou taky.
End of Season 2018, 22.9.2018, H-trails, podporuje a zve pan domácí.
A tady pár jezdících fotek z Dig & Beer od Vrška, lokála z Jeseníku, který taky pochopil, že v JC je blaze.