Již tuto sobotu 1.6. nás čeká Happy Dirty Garden a Kudrovy narozky na Houtový zahradě, to zase bude veselice. Počasí hlásí s deštěm už dneska, ale nebojíme se nic, jsme připraveni, komplet zaplachtováno sakum prásk, to by bylo, že by nebylo.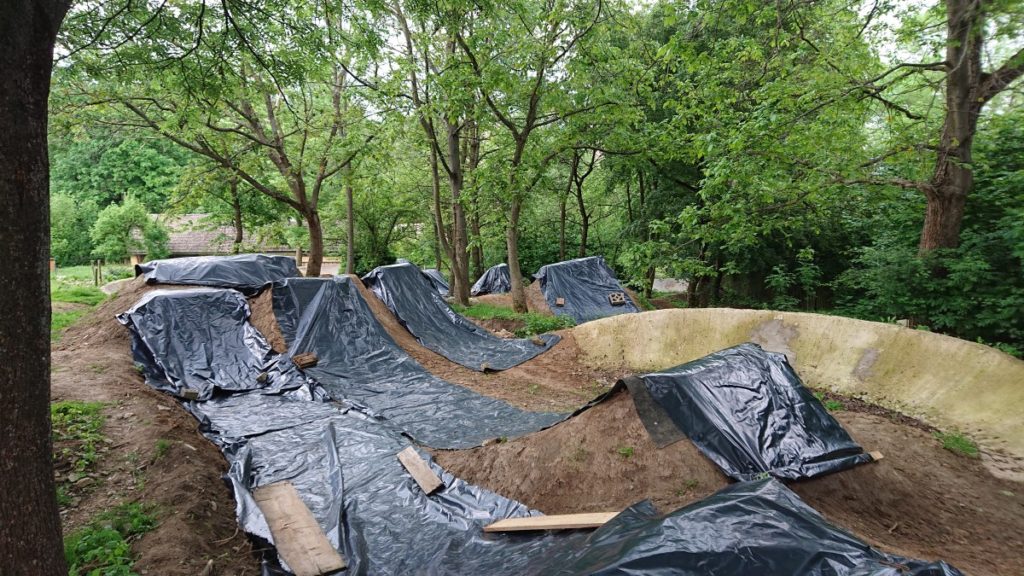 Co se jinak bude dít? Skalní se sejdou v pátek, kdy poladíme skoky, narazíme sud, možná si chvíli skočíme a dobře se naladíme. V sobotu sraz jak to kdo dá, jezdíme celý den, grilujeme, pívo pijeme, možná nějaká soutěž, klasika. Konkrétní program asi bude vznikat až v průběhu dne. Na večer jsou připravený burgery za lidovku jako loni, máme jich dost, hlad nebude. Na speciální přání se možná něco najde i pro nemasožravce. No a až se pěkně nadlábnem, dojezdíme, pozevlíme, přijdou na řadu dvě lokální kapelky k poslechu a tanci. První Daddy O, repete z loňskýho Řáholce, kde nebylo rozumět nic, snad letos na zahradě bude, jsem na to zvědav. Druhý The Hops Party, dva znamenití hudebníci z JC, kteří mají rádi pivo a říkají to už v názvu (hops je anglicky chmel). No bude veselo. Co se bude dít dále nechávám již na každým, hehe, jen se chovejte slušně.
Lajny jsou zajetý a příjemný, nová Baby lajna otevírá spot ještě širšímu publiku, což je dobře. Kempit se dá přímo na zahradě v prostoru tomu vyhrazeným. Zváni jsou všichni, ať se máme dobře. V sobotu (nebo pátek) naviděnou.
Happy Dirty Garden 2019 a Kudrovy narozky, sobota 1.6.2019, Lháň 14, Radim u Jičína.
A tady jedna z nedělní session, dobrý to bylo.