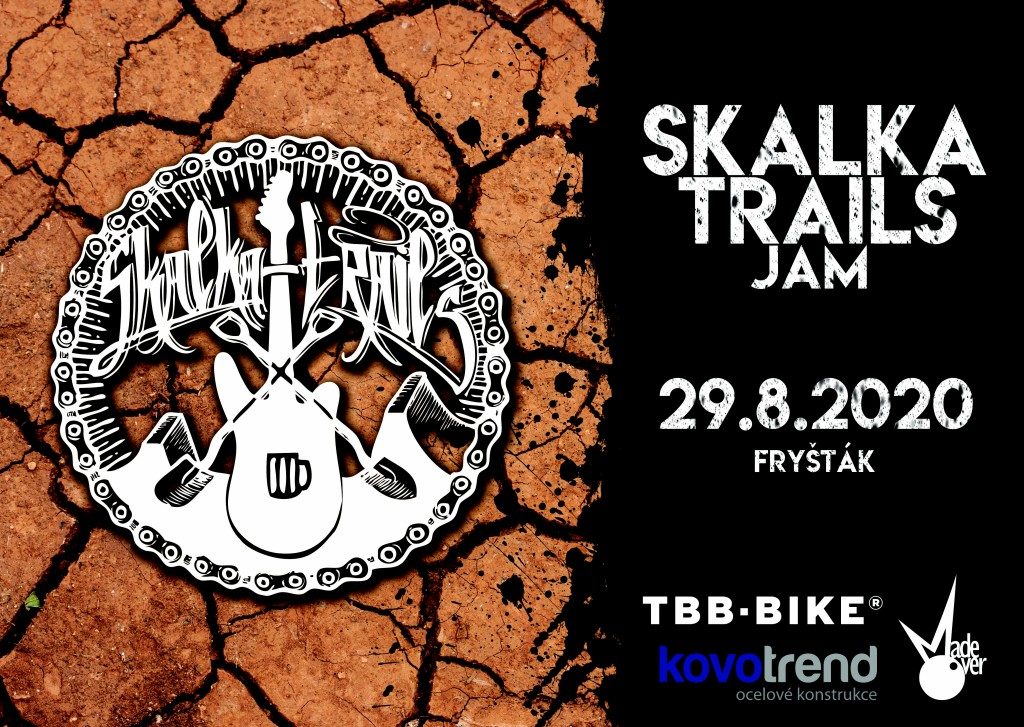 Již za 14 dnů, respektive 29.8.2020 se chystá další trailsový svátek. Skalka trails, pokud vím, existují už přes 15 let a za tu dobu se tu dělo spousta dobrých akcí. No a letos se na to navazuje, věřím, že to bude dobrý. Skalka Trails Jam 2020, sobota 29.8.2020 ve Fryštáku u Zlína, kdo to místo zná, ví, že je magický. Na co se těšit? Bude se jezdit, pít pivko, radovat se ze společného setkání, něco trochu taky soutěžit, ať je zábava a večer to celý zapálíme.
Kdo náhodou Skalku nezná, jsou tu dvě hlavní lajny pro spíš zkušenější ridery, ovšem postavený velmi precizně a tudíž to hází kam má a není nic, coby člověka nemile překvapilo. A to máme rádi. Pro méně zdatné či zdatnější na rozehřátí je zde také jedna menší lajna, takže žádný strach netřeba.
Jam začne kolem poledne, ale jezdit se bude určitě už i v pátek, rozhodně doporučujeme tam už v pátek být a vše si v klidu najet. Místní mají pochystaný pivko, jídlo, toiku, hudbu a majk, spát se dá přímo u skoků ve stanu nebo pod širákem, zkrátka nechybí nic pro pohodový průběh. Večer se nikam nestěhujeme a kaly vytahujeme na místě, zapálí se oheň a budeme se mít dobře. Skalka a okolí je oblast známá kvalitní domácí slivkou, večírek tak bývá vždy veselý a plný radosti.
Na Skalce také končí svou tour letošní Kalbus, ze kterého vyskáče tlupa 35ti kousků, takže účast bude nemalá a měli byste tam být taky.
Více nic, díky čau, uvidíme se na Skalce.
Skalka Trails Jam 2020, Fryšták u Zlína, 29.8.2020, podporuje TBB-bike, Kovotrend a Madeover.