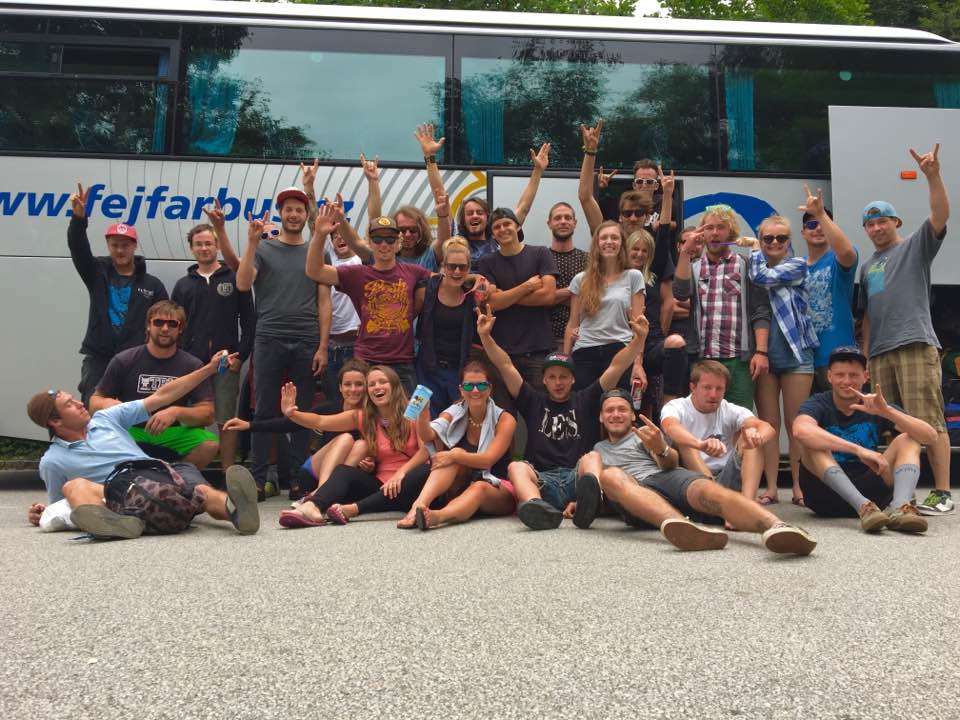 17.8.2020: Dvě omluvenky přišly za poslední 3 dny, tudíž jsou do Kalbusu ještě 2 volná místa. Kdo by chtěl, kdyby někdo věděl o někom kdo by chtěl, kdyby někdo chtěl někoho vzít, dejte vědět. Byla by škoda to nenaplnit, zároveň bych rád vrátil zpátky záložky těm, co nemohou. Ozvěte se.
———————————————————————————————————
10.8.2020: Čerstvé info, KALBUS 2020 je naplněn!!! Kdyby náhodou někdo vypadnul, dám vědět.
———————————————————————————————————
Čas běží a tady je další info k letošnímu Kalbus výletu.
Zbývají poslední dvě volná místa, kdo má zájem, ozvěte se mi na bmx.hout(zavináč)email.cz, nemusí vydržet dlouho. Konkrétní jména budou momentem překvapení až v samotném buse, ale prozradím, že se přihlásily silné týmy ze Suchdolu, Vápna, Rokle, samozřejmě Lesa, sice málo ale přeci jen nějaké ladies a maskotem výpravy je bezesporu Honza Kos.
Kalbus podpořil Saša Rovný a jeho TBB-bike, díky tomu na palubu usedne také Zdenda TV, o jehož filmařských dovednostech nejsou pochyby. V plánu je dokument o celém Kalbusu tak na 20 – 30 minut jak to půjde, sami jsme na to zvědavi.
Další dobrou zprávou je podpora od Zikše. Loni nám uvařil super ipu na Řáholec, kdo byl už v pátek, možná tuhle parádu olíznul, sud byl pryč snad za hodinu. No a protože Zikš je pán, slíbil jeden sud i na Kalbus, takže po gurmánský stránce je také na co se těšit.
Kromě ipy bereme novopackou 11 známou z Řáholce, piva bude dost pro všechny. První zastávka je Linz, kde už se na nás těší a my se těšíme na ně. Vídeň bude překvapení, jaké, to je překvapení, sám nevím. No a Skalka jam, finále, snad nám zbude síla.
Detailní instrukce pošlu později, ale všechno platí, jedem ve čtvrtek 27.8. ráno a budeme se mít dobře.
KALBUS 2020, 27.-30.8.2020, Linz – Víden – Skalka trails jam, podporuje TBB-bike a Zikš.