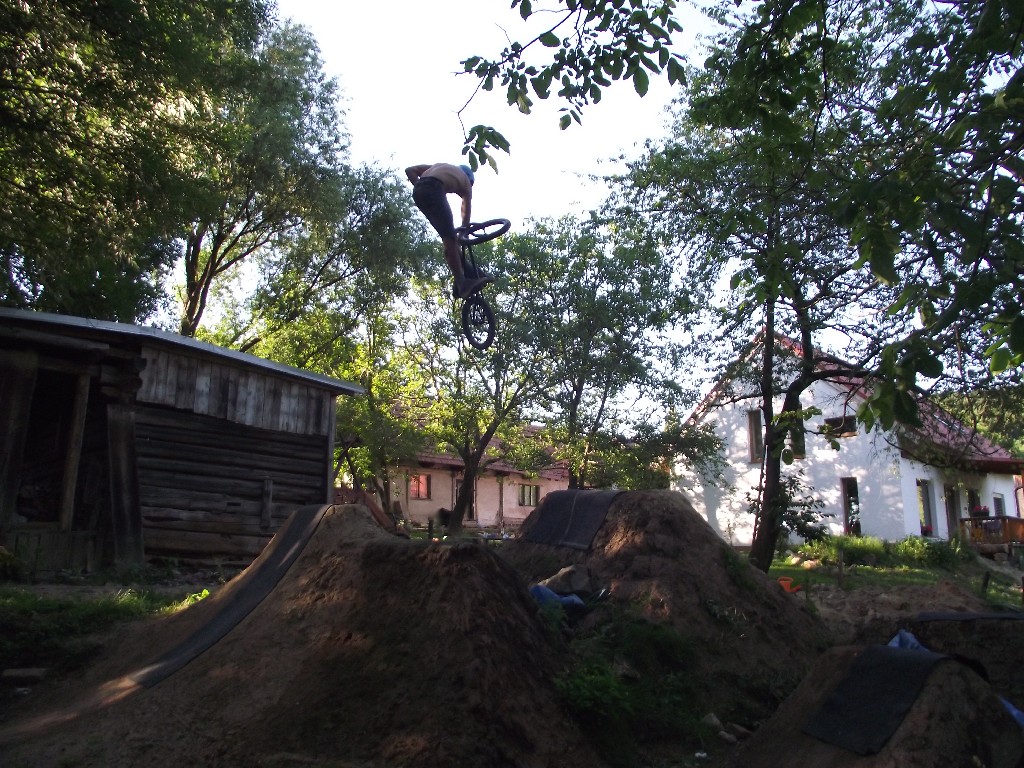 Dnešní session, luxus počasí, skoky už jedou, moc dobrý to bylo. Hout, Kudr, Adam Trnka, Tvrďas a Dušan, mohlo by nás být víc, ale hej, tohle bylo pondělí. Zatím nahoře chybí druhá varianta a dole poslední klopenka s posledním skokem, ale i tak to baví dost a jede to super. Na nejvíc trikovací skok trošičku chybí rychlost, ale ještě pořád to není úplný beton, bude to o něco rychlejší a snad to půjde jak má. Každopádně už nemám žádný obavy.
Foťák špatnej, fotky bídný, ale pro ilustraci. Do jamu dáme aspoň ještě dvě až tři velký sessions, kdo dává?
Happy Dirty Garden, už za měsíc.